World War II and the Holocaust in Amsterdam
See important sites and monuments relating to the Nazi occupation of Amsterdam (1940-45). Let us be your guides and inform you about this traumatic episode in the Dutch capital's long history. The tour is ideal for visitors who like to go off the beaten path and want to learn more about this important aspect of the city's past.
For those with a passion for history this is a tour not to be missed.
The price is 40 euro per person.
Our group size always has a maximum of 4/5 people!
(Includes 1,5 Euro local tax and 21% VAT)
The cost of a private tour is
€
160.
All tours are in English, a private tour is possible in German.
The tour takes approx. 2,5-3 hours. Your guides are Ben de Jong and Peter Schaapman.
About halfway through the walk, a short break will be provided for a coffee and/or a rest room visit.
Because of its content, the suggested minimum age for the tour is 13.
Peter Schaapman
&
Ben de Jong
For more information :
Our email adress : info@historywalks.eu
Our cell phone : + 31640983208
FOR A BIKE TOUR:
Your guide for the bike tour is Rudi Dolfin.
Amsterdam South has many monuments and buildings from World War II, including the headquarters of the Gestapo (the German secret police) and the headquarters of the Dutch Nazi party. We also visit places where executions, raids and battles between the Dutch resistance and German soldiers took place. The bike tour will not visit places from the WW2 walking tour.
Almost all hotels in Amsterdam have bicycles for rent and there is a bicycle rental company on almost every corner.
Amsterdam South is much quieter than the center and therefore more acceptable for inexperienced cyclists. About halfway through the tour there is a short break for a cup of coffee and/or a visit to the toilet.
The tour takes approx. 2,5-3 hours.
The price for a bike tour is 160 euros with maximum of 4 people.
For the bike tour you can contact Rudy directly, his email address is: radolfin@hotmail.com or by phone: +31655388797
Our guides
Ben de Jong is a retired history professor from the University of Amsterdam.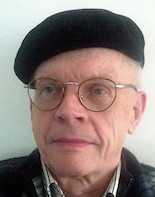 Peter Schaapman, creator of Historywalks.eu, has a 30-years career in the media. He studied WWII and the Shoah in Amsterdam.
An interview with me, here on the interesting website: Bridges of Amsterdam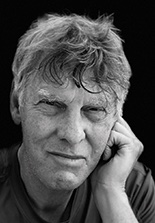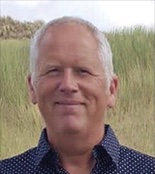 I like to introduce myself as your Historywalks Bike-Tour guide. My name is Rudi Dolfin. For fourty years I worked as a history teacher and college-coach for teacher-students at a college for pre-university students. History of the 20th century and the history of the Second World War are my specialties. I was born and lived all my life in the city of Amsterdam. My parents and grandparents experienced the Second World War in Amsterdam. They have told me many stories about the occupation time.
Being also a grandfather of two I Currently moved to the city of Alkmaar which is approx. 28 mls. to the north of Amsterdam.